Author:
alfsbob
on Jan 31, 2012, 08:06 PM
Views:
380
Support Topic
:
Click Here to visit Support Topic
Direct Link:
[Select]
HTML Link:
[Select]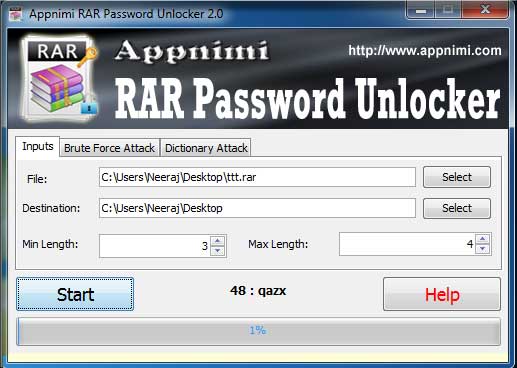 FREE software to recover the password of protected RAR files. The program guarantees the most complicated passwords recovery.
Appnimi RAR Password Unlocker allows to search for the password of the protected RAR file using Brute Force algorithm. Once password is uncovered it automatically extracts the RAR file contents to target location.
Features:
Easy to use with its elegant GUI interface.
Recover password of any length & complexity.
Brute-Force method to recover password with prefix & suffix characters.
Support for dictionary based password recovery method.
Customize various parameters for effective password recovery.
Support Windows 98, ME, NT, 2000, XP, 2003, Vista & Windows 7